Supercar Blondie has been sharing her wealth with expats who are in Dubai. Just recently, she posted a video about her Filipina employee who has been serving her for two years and a half. She surprised her employee with cash that can pay the college education of her employee's son.
Also Read: Types of Leaves for Private Sector Employees
In her next video, she surprised a car cleaner with a tip equal to the annual salary of that employee. The car cleaner here is Ismail. He is from Bangladesh and he has been working as a car cleaner in Dubai. According to him, he is washing up to 20 cars a day. Sometimes, he would get a $10 and up to $27 tips from his customers.
Social Media Celebrity, Supercar Blondie Gives Dubai Car Cleaner from Bangladesh Huge Cash Tip
Supercar Blondie is a regular customer in the car wash company where Ismail is working for. She knew that Ismail has been working there for quite a while now so she decided to give something to him as a tip. Little did Ismail know that he was going to receive a tip equal to his annual salary that day.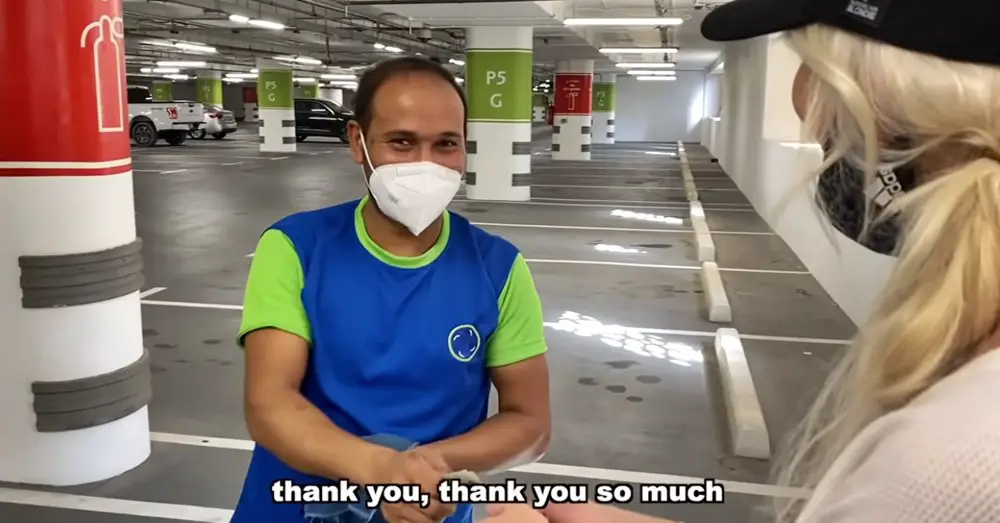 The video shows how Supercar Blondie and her companion were interviewing the car cleaner about his job, tips he has been receiving from customers, monthly salary, and annual salary. The car cleaner answered with respect and admiration to Supercar Blondie. According to him, he is a fan of the said car vlogger and presenter.
Annual Salary Tip For a Car Cleaner
During the start of the video, Supercar Blondie asked Ismail how much he is usually getting as a tip and how much was the highest. The car cleaner answered $27. As part of the surprise, the vlogger gave him $27 initially as a tip. Then, Supercar Blondie asked how much he is getting as a monthly salary. After disclosing his monthly salary, the vlogger gave him cash equal to his monthly salary. Finally, the vlogger asked how much is his annual salary then gave cash equivalent to the car cleaner's annual income.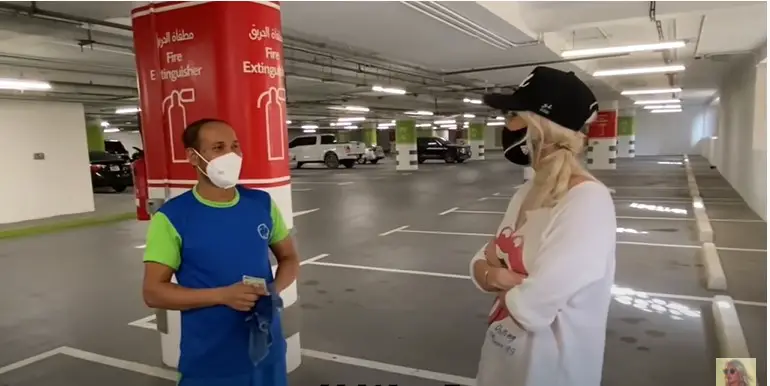 In the video, you can tell how happy the Ismail is. He said that he is going to send the money to his family in Thailand. Supercar Blondie even offered help so that he can transfer the money successfully to his family. Ismail, even behind the face mask, doesn't seem to refrain from smiling because of the gift he received. For him, the generosity of the vlogger is a lot of help.
Also Read: Average Salary of Housemaids in UAE
Expats who are working abroad are inspired by the generosity of those who have more in life, including this famous car vlogger Supercar Blondie. With her actions, including her surprise to her Filipina employee, many expats are believing that someday, their hard work will be recognized and all the years they have worked for in the UAE will pay off. May all those who have more in life bless those who are persevering to support and help their own families. For sure, many will get more inspired and motivated to work even if they are away from their families.