Warning again that having a house party is currently banned and will constitute a fine of AED 10,000 for the organizer, and AED 5,000 for each guest/attendee. The Dubai Police has issued a Fine to an Arab woman for hosting a party and guests were also penalized.
A video went viral on social media which showed guests not complying to social distancing rules or wearing face masks in a private party organized by an Arab woman. Every guest in the video will be summoned and will be fined AED 5000 for participating in an overcrowded gathering.
The Dubai Police are strictly monitoring everyone including establishments, businesses, shops and individuals for violating the safety precautions. Recently, there were many arrests of violators of the protocols.
Also Read: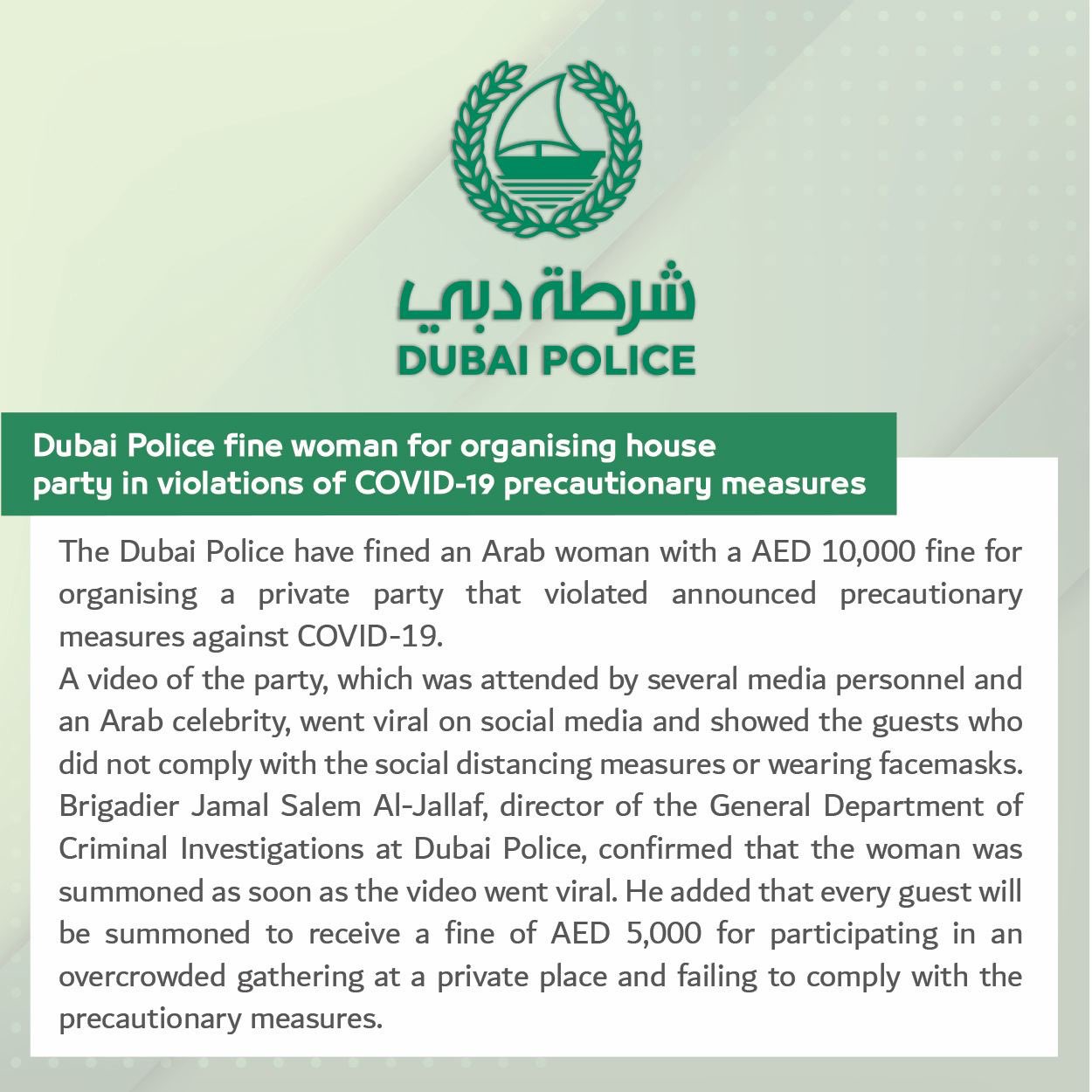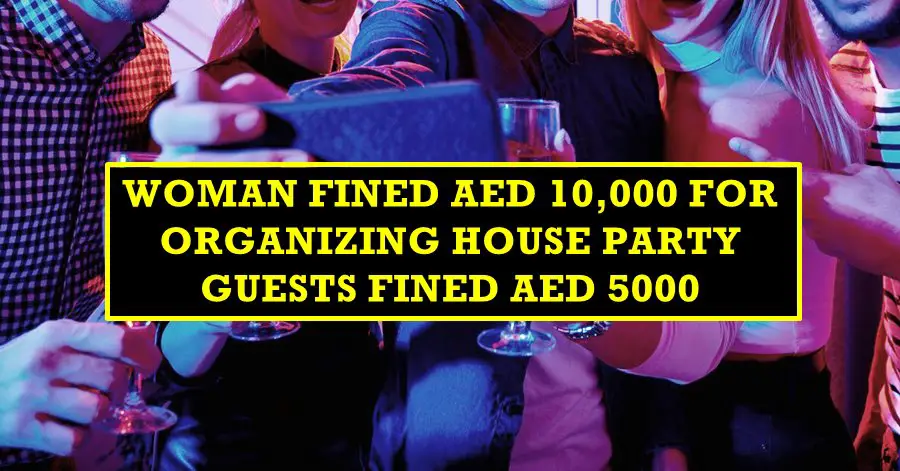 Dubai Police fine woman for organizing house party in violations of COVID-19 precautionary measures
The Dubai Police have fined an Arab woman with a AED 10,000 fine for organizing a private party that violated the announced precautionary measures against COVID-19.
A video of the party, which was attended by several media personnel and an Arab celebrity, went viral on social media and showed the guests who did not comply with the social distancing measures or wearing facemasks.
Brigadier Jama Salem Al-Jallaf, director of the General Department of Criminal Investigations at Dubai Police, confirmed that the woman was summoned as soon as the video went viral. He added that every guest will be summoned to receive a fine of AED 5,000 for participating in an overcrowded gathering at a private place and failing to comply with the precautionary measures.