To UAE residents, please be advised that the authorities have announced a revised list of fines and penalties for those who will be violating the precautionary and safety measures. As the UAE will revert to the original schedule of the National Sterilization Program (8pm to 6am), everyone is advised to stay home.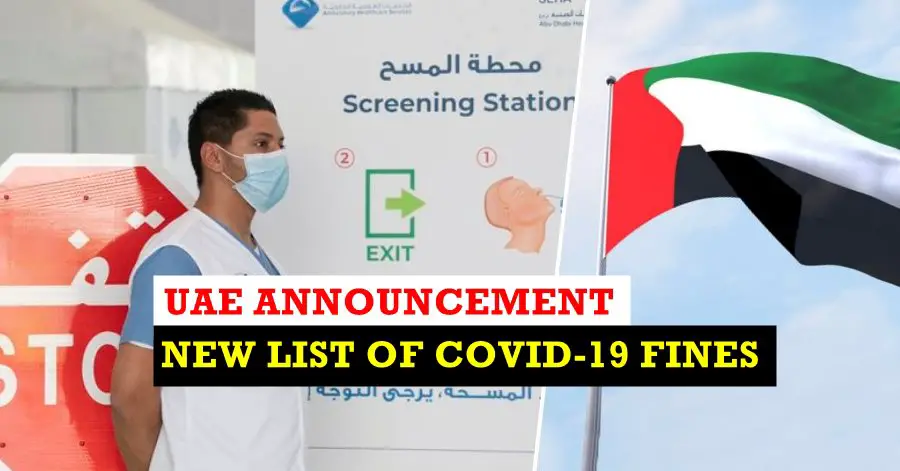 Below are the most common rules and fines you should be aware of:
AED 50,000 Fine
Failure to abide by closure of schools, gyms, cinema, parks, cafes, restaurants, pools.
Failure to abide by opening and closing times of restaurants, parks, malls etc
AED 20,000 Fine
For individuals who have or had COVID-19 and try to tamper with tracking device or app installed by authorities
for establishments not placing thermal cameras where required
Dh10,000: Fines for individuals who have or had COVID-19 and refuse to download app used for COVID-19 tracing
AED 30,000 Fine
For private tutors who violate current rules: Dh30,000, and Dh20,000 for whoever hosts the tutor
AED 10,000 Fine
For hosting a party/gathering. AED 5,000 fine for every attendee
For companies moving workers between emirates. The vehicle will also be confiscated.
AED 5,000 Fine
For businesses with employees who do not wear mask at work. AED 500 Fine for for employee
Shops that operate beyond permitted times
For businesses not implementing proper social distancing rules
For people refusing to do a COVID-19 test
AED 3,000 Fine
Not wearing mask in public
Not maintainingg social distancing in public
More than 3 passengers inside a vehicle
Violation restrictions during sterilisation period
For companies failing to maintain 30% limit on workforce at office
AED 1,000 Fine
Refusing to redo a COVID-19 test after two weeks
Below you can find the full list of updated Fines and Penalties as shared by Abu Dhabi Media Office: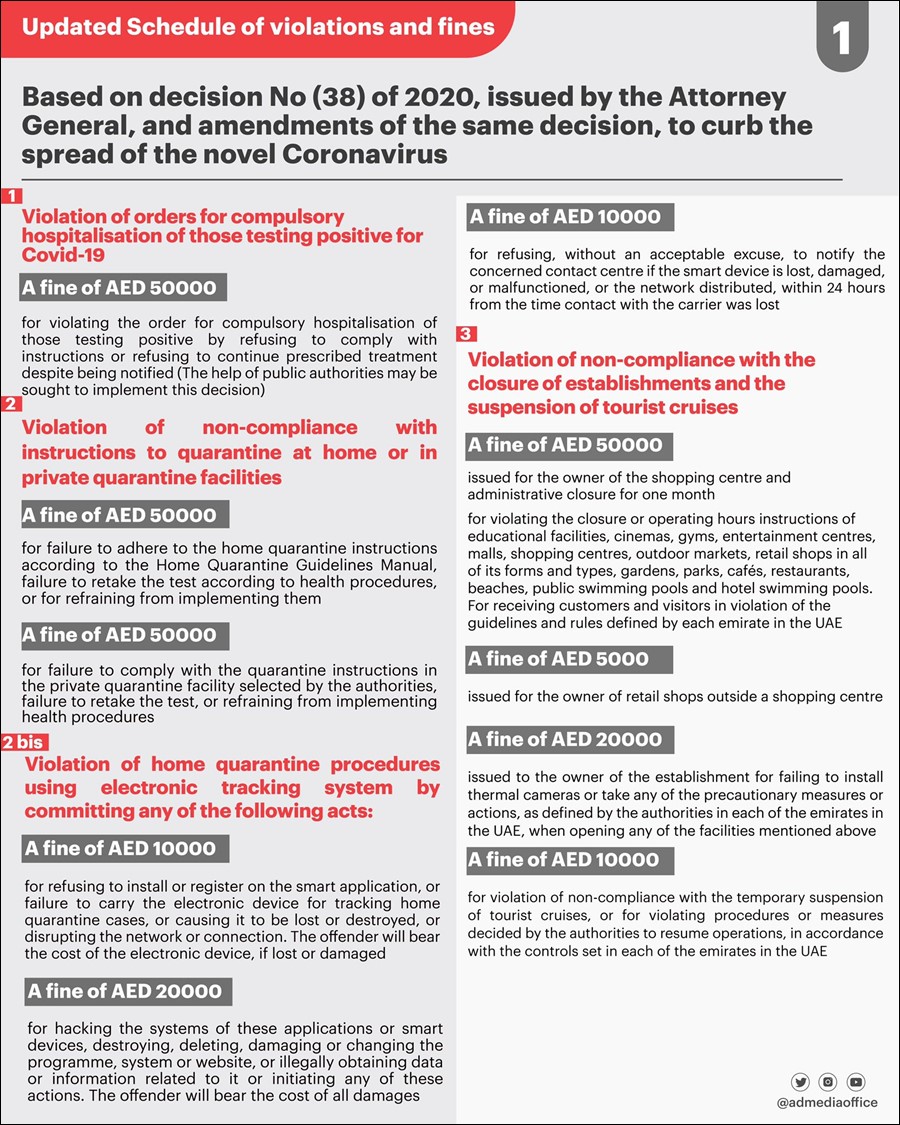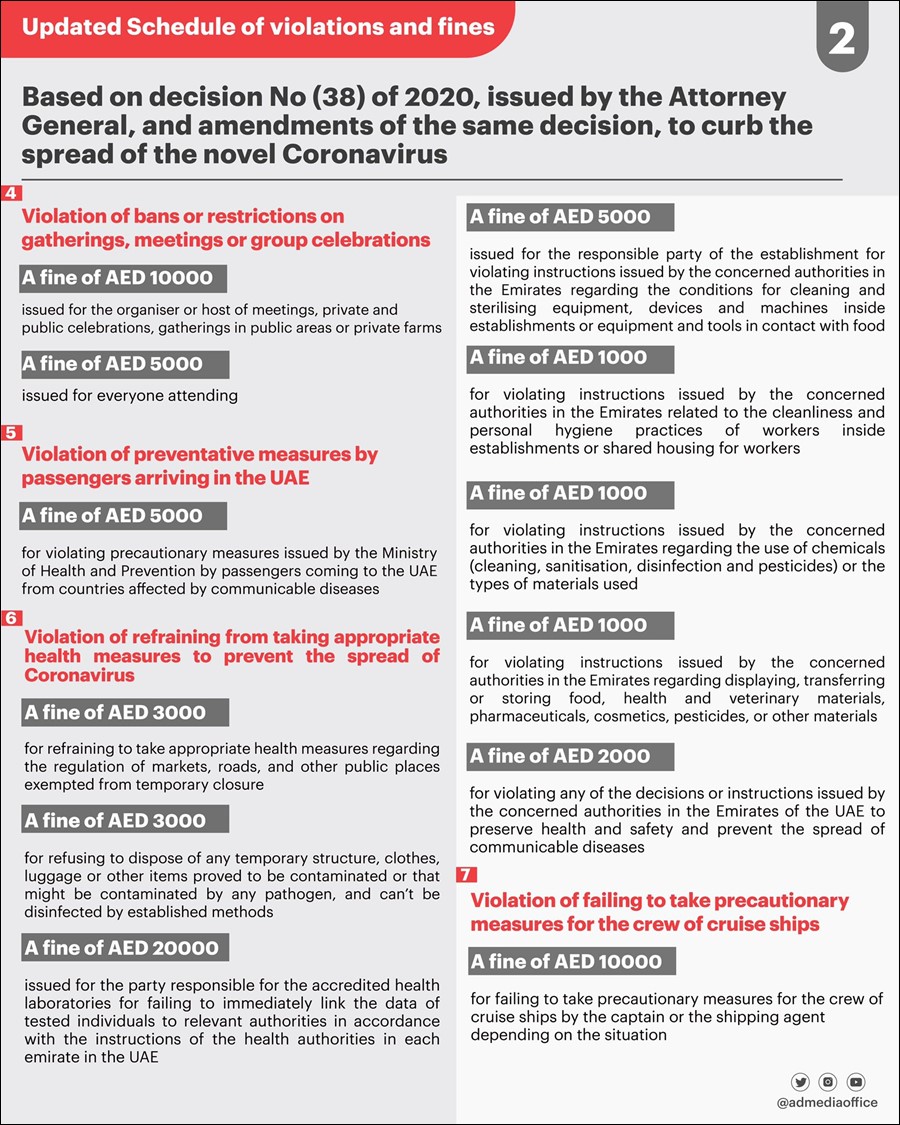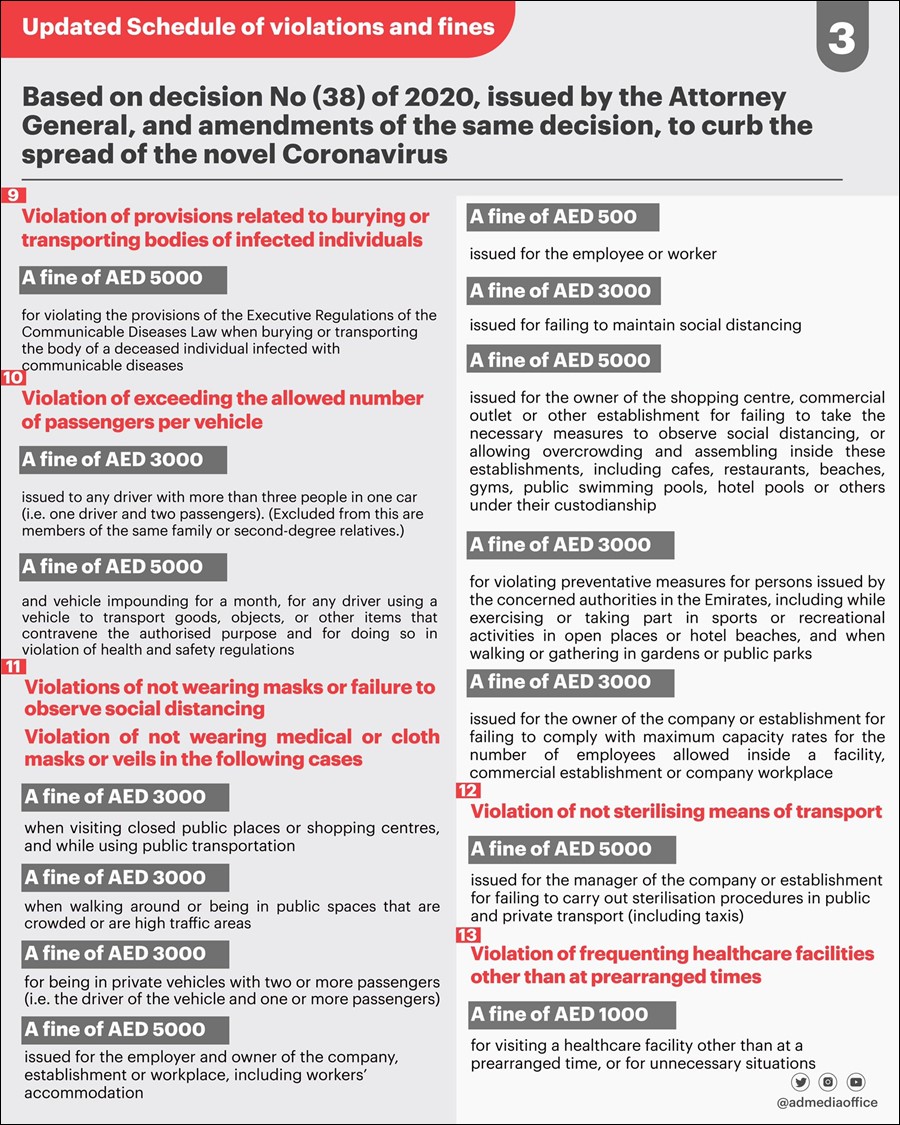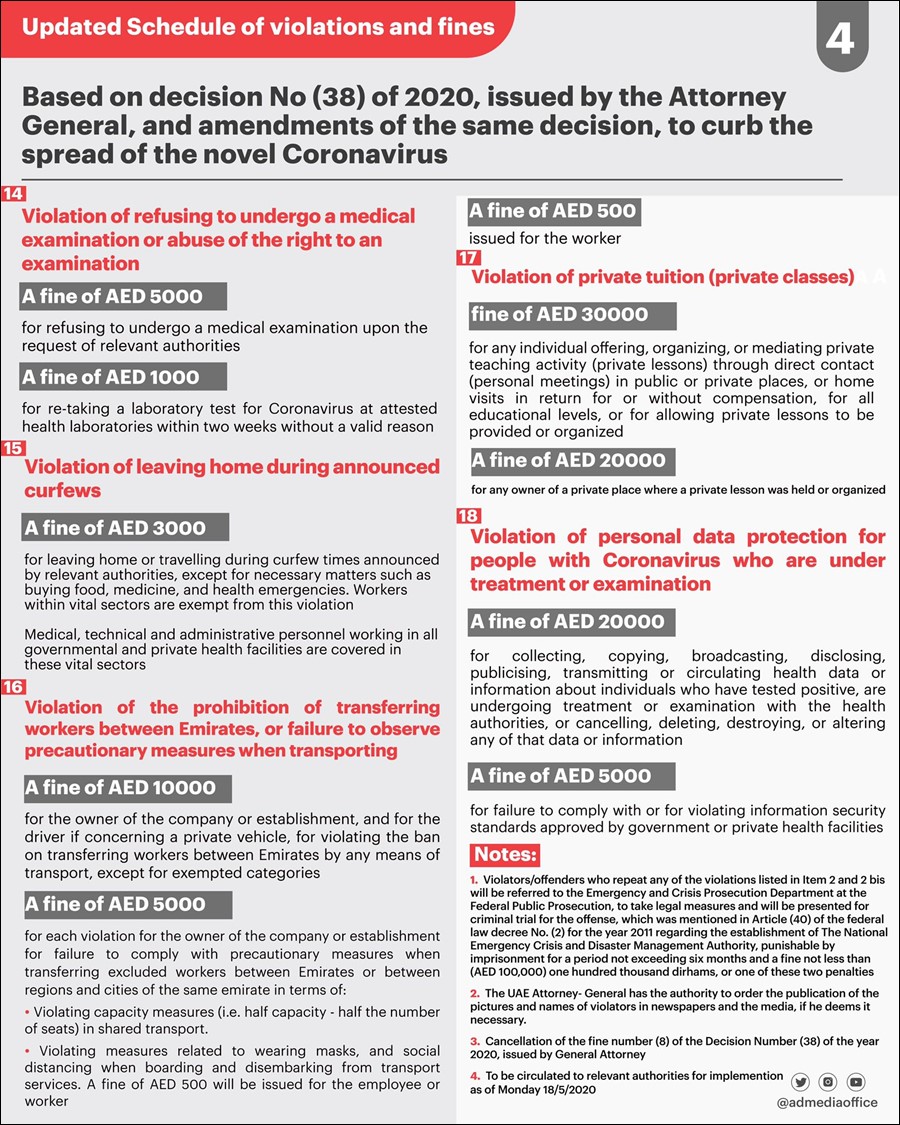 Below is the Twitter post from Abu Dhabi Media Office:
Advisor Salem Al Zaabi, Acting Chief of Prosecution of the Emergency Crisis and Disasters Committee, at the General Prosecution, has announced an update to the list of violations and fines, based on Decision No (38) of 2020, and its amendments, to curb the spread of Covid-19. pic.twitter.com/ypovHEEHqZ

— مكتب أبوظبي الإعلامي (@admediaoffice) May 18, 2020