Most of the expats in the UAE use public transportation to go to work. A lot of them use this system in order to explore other cities too. If you are an expat working and living in the country, you have probably used trains, buses, and taxis. These are considered as public transportation. Before, the UAE is known for having the most private cars in the Middle East. Now that there are a lot of locals and expats who demand more affordable mode of transportation, the government has helped in developing a system that suits the lifestyle and pockets of the people living here.
It can't be denied that the roads in the UAE are in its best conditions. When you drive in all seven emirates, it's like you are always on a road trip even if you are alone in your car. Because of the low cost of fuel and affordable prices of vehicles, many expats are getting their own cars to enjoy the privilege. However, for some, it's a hassle to maintain a car. The parking fees and strict driving rules are your enemies when you drive for yourself. With the help of public transportation in the UAE, you can relax and save more money.
To begin with your journey, especially if you are a new expat in the country, here's your guide to public transportation in the country.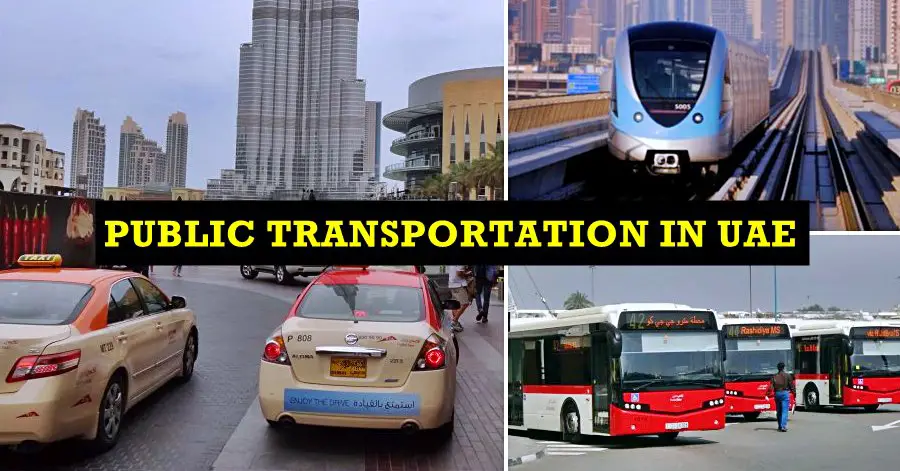 Public Transportation in the UAE
All the emirates in the UAE use public transportation. But, you will notice that the three cities—Dubai, Abu Dhabi, and Sharjah, have the most efficient and clean systems.
Public Transportation in Dubai
Compared to other emirates, Dubai has the best public transportation in the UAE. There are different methods for you to get to work or travel to the destination you want to go to. The city has enough buses, taxis, ferry, and train that can cater to your travel needs. The government agency that runs the transportation system including public taxis, buses, the Dubai Tram, and the Dubai Metro is the Roads and Transport Authority (RTA). This is the same authority that handles the driving licenses and car registration in the UAE.
About Nol Card – Dubai's Transport Card
Dubai is the only city in the UAE with a transport card. This is a form of payment that can be used to pay for transportation fees in buses, metro, and ferry. To avail of this card, you should get yourself a Nol card. You can pick this card from any metro station.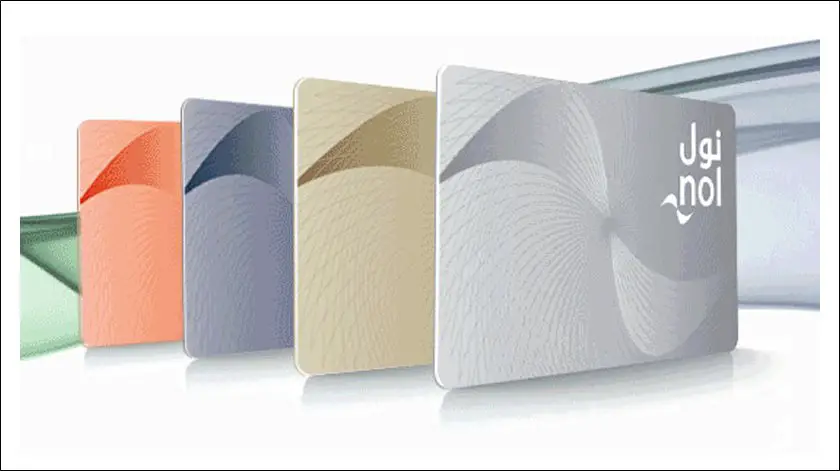 Dubai Metro
Dubai Metro is the train system in Dubai. It was launched and 2009 and until today, expats and locals are getting their benefits from using this transport system. This is the most convenient method to travel especially if you are going to places that are near the metro stations. This has a total of 49 stations and covers a 46-mile distance. The red and green line of Dubai Metro is still under construction but it is expected to be operation in 2020.
Dubai Metro runs every day with different timetables. The usual start of operation is 5:00 AM and the end is midnight. Make sure to check the schedule regularly if you expect that you will use this transportation system daily.
This train system has different fares depending on what type of card you have and whether you are a normal passenger, a student, and a senior citizen. Students and seniors have discounts when using the Dubai Metro. The fares start at AED 3 and can be up to AED 17 depending on your card and where is your drop off. Your Nol Card can be gold, silver, blue, or red.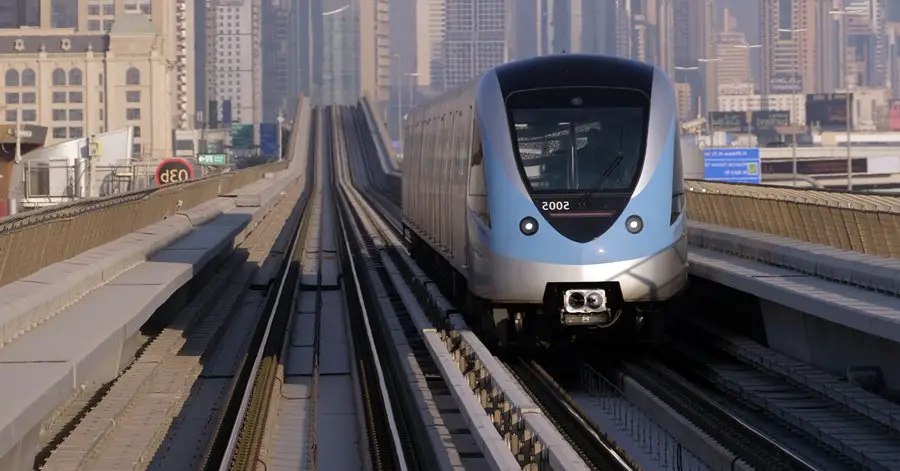 Reminders When Using Dubai Metro
There are separate trains for men and women. Men can't use the compartment dedicated to women even if they are a family member.
Pets are not allowed in the metro.
You can't eat, drink, or chew your gum while riding the metro. The authorities will impose fines on you.
Dubai Metro passes through Terminal 1 and 3 of Dubai Airport. Passengers who have 1 luggage can use the train.
You should not mistakenly use a silver card to enter the gold class coach. If this happens, you need to pay AED 100 as a fine on the spot.
Public Transportation in Abu Dhabi, Sharjah, and the Other Emirates
The public transport system in Dubai is incomparable to other emirates. This is the only city that operates a large train system. But, if you are an expat working and living in other emirates such as Abu Dhabi and Sharjah, you can still enjoy using buses and taxis as modes of public transportation. Like Dubai, these cities have enough buses and taxis that can cater to your travel needs. The travel fares are cheap as well because of the low cost of fuel.
Public Buses in the UAE
Whether you are in Dubai, Abu Dhabi, Sharjah, or other emirates, all buses are efficient, safe, and clean. Drivers are skilled too in terms of driving. Buses in the UAE are all air-conditioned, including bus stations. There are even rechargeable buses in parts of Dubai and Abu Dhabi.
The Nol Card can also be used in Dubai, Sharjah, and Abu Dhabi to pay for your bus fares. When riding the bus, you will notice that most of them are disability-friendly. They also have audio-visual aids, CCTV monitoring, separate seats for men and women, and easy payment methods.
The fares to use buses in the country range from AED 2 to AED 8 depending on the distance you are going to travel. If it's inter-emirate, your fare can go as high as AED 25. Senior citizens and students can get discounts by presenting their IDs.
As reminders, you should dress moderately when using public buses. You should just bring enough luggage since the seats are only meant for one person. When riding a bus, make sure that you are not intoxicated. You should not eat, drink, and chew gum as well. Public display of affection is not tolerated so make sure to observe this.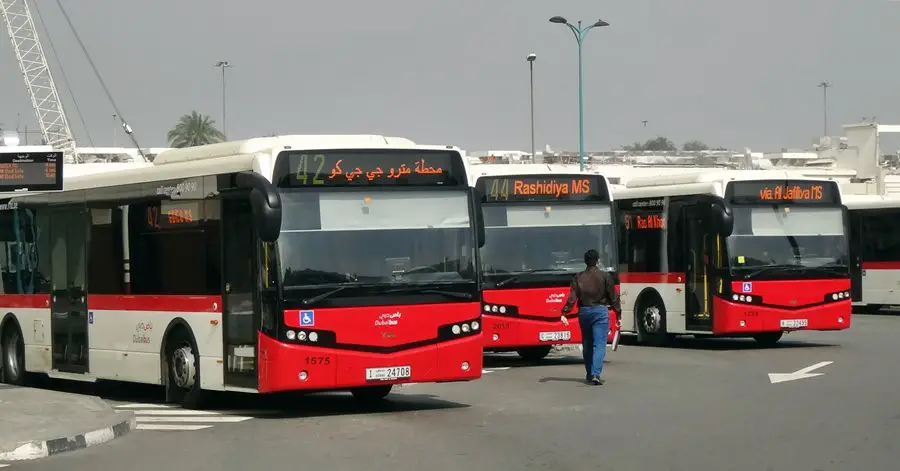 Taxis in the UAE
All emirates have taxis. This is the preferable mode of transportation next to having your own car. When you ride a taxi, it's like you are having your own private ride going home or to work. They can be hired on the streets provided that the sign "taxi" is lit. In Dubai, you can use the RTA App to book a taxi.
The fares are higher compared to trains and buses. Make sure that you have enough money to sustain your taxi ride from home to work or vice versa. In case you want to save money, you can use other types of public transportation and only hire a cab when it's an emergency.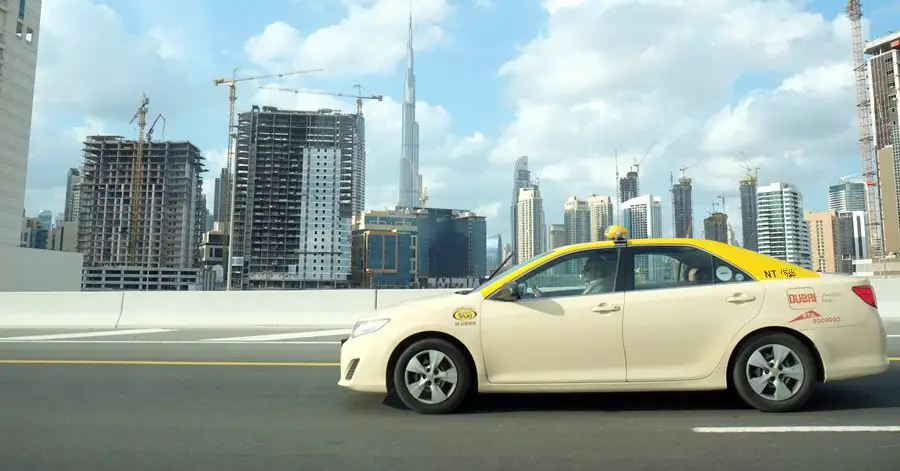 Taxi drivers in the UAE are excellent. They usually understand and speak English since most of the passengers are expats. They are dressed in uniform so to make a formal impression on passengers. When riding a taxi, you can pay using your cards but most drivers prefer cash payments. You can also give tips but it's not mandatory. You can talk to taxi drivers about anything and they won't mind.
Final Thoughts
Public transportation in the UAE is the best alternative you have if you don't own a car. It's also the most affordable form of transportation. Expats who are earning a minimum don't have problems using public transportation because it is cheap and very accessible. If you want to save money or experience good public service, don't hesitate to try riding public buses and the metro. UAE is unlike any other country with a poor transportation system. The country has invested enough to make it easier and enjoyable for expats and locals.