In a post shared by the Dubai Police, a pilot has been slapped with a AED 10,000 fine for organizing a private yacht party that violated announced precautionary measures against COVID-19.  The party was attended by as many as 25 guests who also did not comply with the social distancing measures or wearing face masks.
To everyone, be advised that organizing a party warrants a Fine of AED 10,000 for the host, and AED 5000 for the attendees. We have not overcome the crisis and authorities are strictly implementing policies for our safety.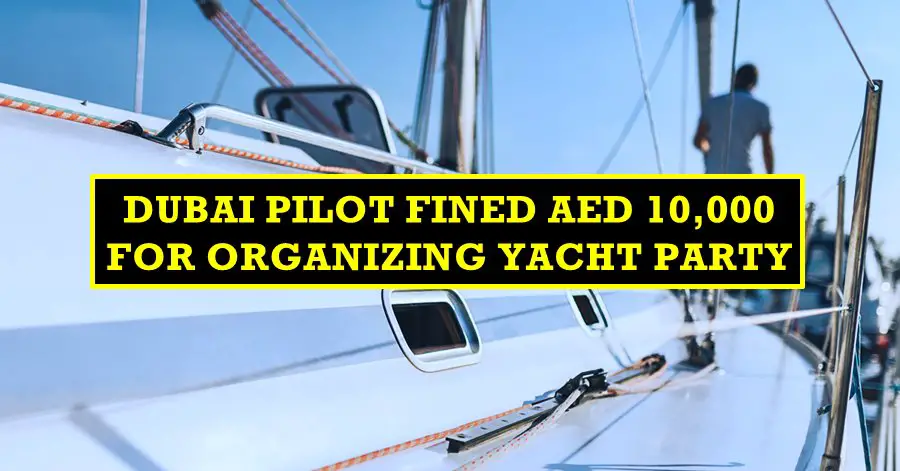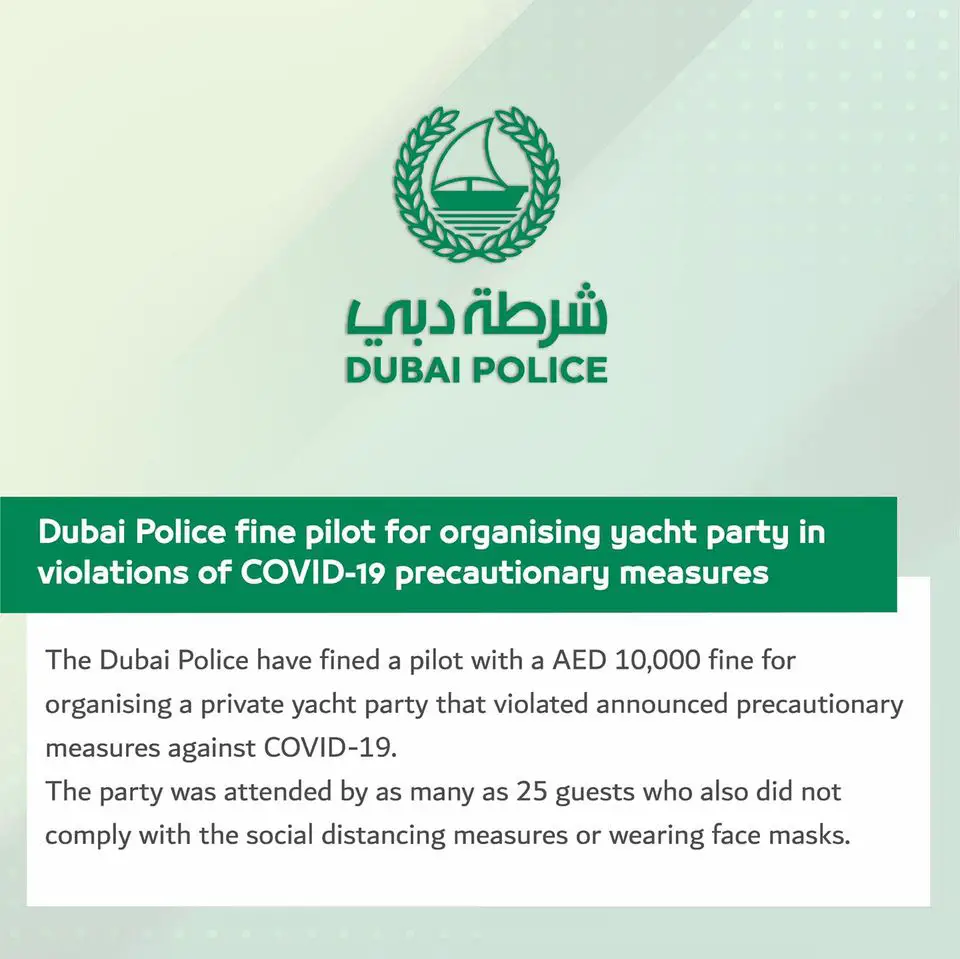 Dubai Pilot Fined with AED 10,000 for Yacht Party with 25 Attendees
Please be aware of the safety measures imposed by the authorities in order to avoid further cases. We all need to stay responsible in ensuring with maintain social distance and develop these safety practices as these are all for our own benefit.
Also Read:
Below are posts from the Dubai Police social media accounts regarding this incident:
Dubai Police fine pilot for organising yacht party in violation of COVID-19 precautionary measures #CommitToWin #SmartSecureTogether pic.twitter.com/nnskYq3sUQ

— Dubai Policeشرطة دبي (@DubaiPoliceHQ) October 3, 2020
شرطة دبي تُخالف طياراً نظم حفلاً على يخت دون مراعاة للتدابير الإحترازية #نلتزم_لننتصر #نتواصل_ونحمي_نبتكر_ونبني pic.twitter.com/Jpb3HzF1MP

— Dubai Policeشرطة دبي (@DubaiPoliceHQ) October 3, 2020