Did you know that you can actually work for more than one employer in the UAE? Yes! There are expats who have more than one job in the country. If you are planning to get another job aside from your full-time, you should be aware that it's possible to become a worker for two employers at the same time. But, before you apply for your part-time job, make sure that you are aware of the laws governing this specific topic about employment. You can't just make your decision without being knowledgeable of it especially now that you are involving yourself in more than one employer-employee relationship.
Also Read: Why Keeping the Passport of Employee is Illegal
The UAE Labor Law that focuses on part-time jobs has been passed in 2010. So, don't worry if you think that not all employers are accepting this setup. As an expat, you have the right to decide whether you want a second job or not. The first pre-requisite you need to get is a part-time work permit. And this can be obtained from the Ministry of Human Resources & Emiratisations (MoHRE) or from Tasheel centers. If you are interested to know about this regulation, here's the information you are seeking.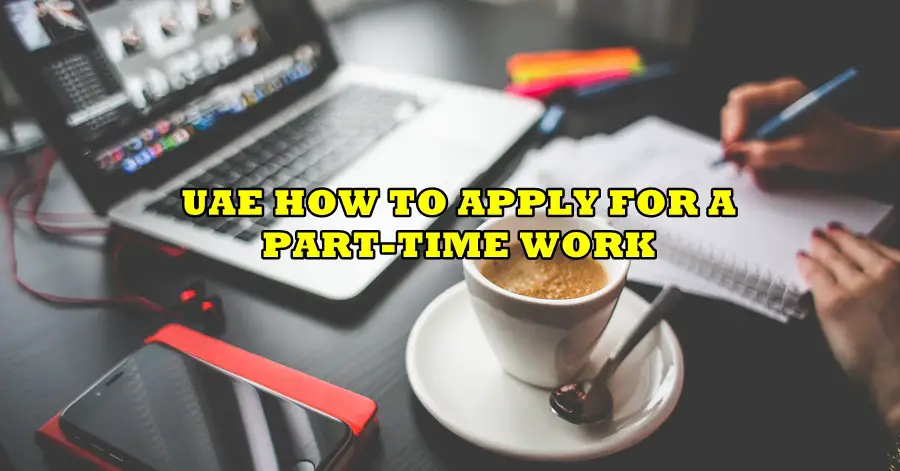 What is a part-time work permit?
A temporary or part-time work permit is a permit granted to expats who want a second job in the UAE. This is valid for a maximum of 6 months. The one who is in charge to apply it from MoHRE is the prospective employer of the worker, whether he/she is an expat or a UAE local. This document can be obtained online or from Tasheel centers.
It clearly shows that this permit works like a work visa wherein an employee can't perform any work for the employer unless it is obtained. Employees should take note that the employer is responsible to get it, not him/her.
How can you qualify for a part-time work permit?
To be able to qualify for a part-time work permit, you have to be:
18 years old and above but not over 65 years old.
A resident of the UAE (this is important because you are probably employed as a full-time employee for a while now)
Jobless or employed by a separate employer.
Not a person who is in the country with a tourist or visit visa. The law is very strict when it comes to tourists. You are not allowed to take a part-time job if your only purpose is to visit the country.
Besides the information stated above, you will be qualified to apply for a part-time work permit if you are under the following:
People who currently live in the UAE on a family visa. If you are living in this country for a while now, you can apply for a permit provided that you meet the above qualifications as well—18-65 years of age, men or women, and have the required documents which are discussed below.
Expats, Emiratis, and GCC nationals who are in the country on a work visa. Under this category, workers get their permit which is valid for 1 year. There is a requirement that the part-time job should be less than 8 hours in a day.
What are the required documents when getting a part-time work permit?
The basic documents you need are a copy of the following:
Your passport
Your job contract
Your picture with a white background
Your visa which should be valid for at least 6 months
The trade licenses of your current and prospective employers
Your academic qualifications certified by the Ministry of Foreign Affairs.
No Objection Certificate from both of your full-time and part-time employers if any.
How much is the cost of the part-time work permit?
There are two main fees involved in getting your part-time work permit in the UAE. First is the application cost that is AED 100 and the second is the permit cost that is AED 500. If the permit will be applied from Tasheel centers, there will be additional processing fees that are not a part of the amounts stated. Keep in mind that you don't have to pay for it. Your employer should be the one shouldering all the expenses related to a part-time work permit.
Can you work part-time even without a permit?
It's evident that the answer is NO. You can't work part-time without the permit because it is a requirement by the UAE Labor Law. According to the Federal Law No. 2 of 2007, your employer will pay a fine of AED 50,000 if you are both caught disobeying this law. If it's repeated, the penalties will be higher.
The labor law existed for you to follow it. If you don't want any trouble when you are working as a part-time expat in the country, you have to abide by it. Don't let employers fool you by saying that you can start working without a permit. They may use this against you in the future. So, make sure that you are aware of the information written in this article as this will save you from chaos.
Other related information
This resolution has been passed in order to promote flexibility in the labor market of the UAE. The needs of more employees will be fulfilled by this law. Since it's not only expats who can take the job, it will help the government decrease the dependence of the labor market on expats. The openings for part-time jobs will also help employers reduce their labor costs.
If you are a professional under the technical industry, you need to meet at least two to three-year post-secondary institutional training before you can get a part-time job. The part-time job positions are targeted to the workers who graduated with a university degree.
Now that you have an idea on how you can apply for a part-time job in the UAE, don't forget to share the news to your family and friends who are here as well. They might need this information if they are looking for a second job too.