In the UAE, there are rules and regulations that you need to abide as an employee. The labour law as per Article 120 states the conditions that you need to follow to avoid getting fired from work. The labour law is not only limited to contracts, working hours, vacations, and safety protection of expats and domestic workers. It also discusses the possible ways an employee can get terminated from his/her work.
While workers have rights, it is also important that you are aware of your responsibilities and offenses because if not, you won't have any idea which is terminable and which is legal. This article will serve as your guide to learn more about the terminable offenses in UAE.
Everyone has limits including you as a worker in the UAE. Knowing the possible sanctions when you disobey a certain rule will motivate you to choose the legal ways than benefit from doing what is not right. May this list give you an idea of what to do and what to avoid when dealing with your employment in this country. The UAE is not strict, there are just some things that you need to follow to keep the righteousness of the law. For expats and domestic workers in any cities of the UAE, here's your guide to knowing the terminable offenses in the country.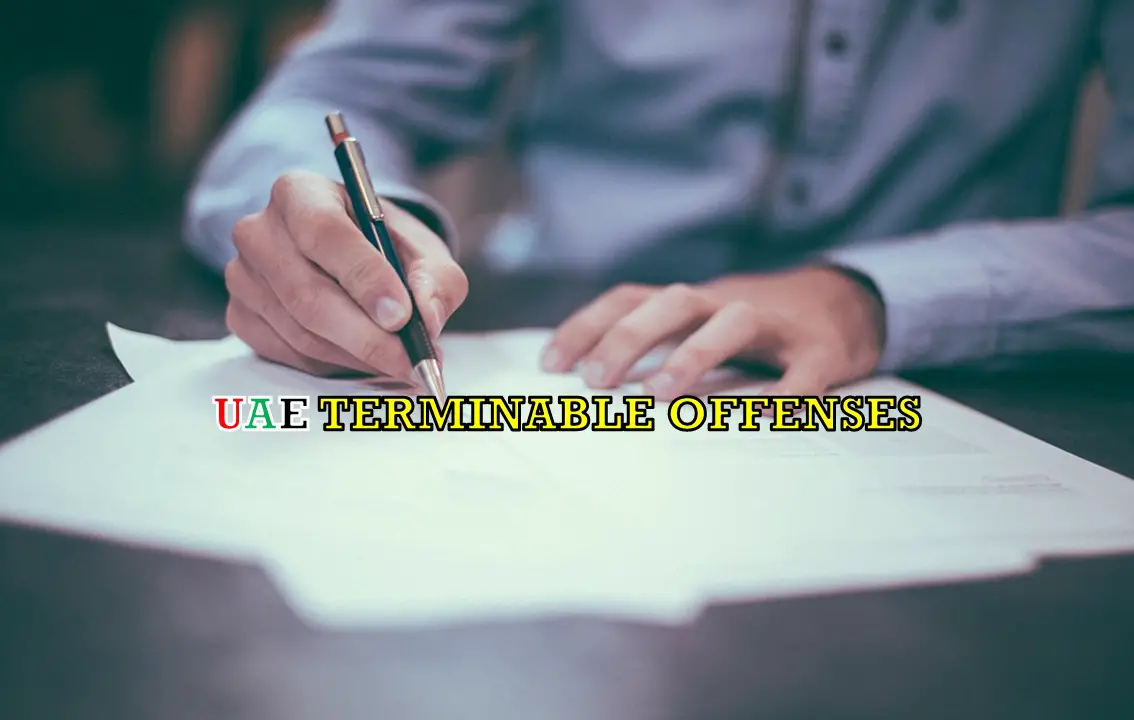 Termination of Employment as per Article 120 of UAE Labour Law
The following offenses are based on Article 120 of the UAE Labour Law which states that an employer can terminate an employee if he/she commits specific offenses. The offenses are listed below.
When the employee assumes a false identity or nationality.
When the employee submits forged or fake documents or certificates.
When the employee commits a fault that resulted in the employer's substantial loss. The employer needs to report the fault to the labor department within 48 hours once he/she becomes aware of the incident.
When an employee does not follow safety or workplace instructions. The instructions should be posted in the workplace and these must be communicated to the worker verbally in case of illiteracy.
When the employee fails to do his basic duties and responsibilities at work and does not address the matter even if he/she receives a written warning and interrogation that he/she will be dismissed if such failure is repeated.
When the court convicted an employee of a crime against honesty, honor, or public morals.
When an employee steals or reveals his/her employee's confidential information.
When an employee is found drunk or with the influence of narcotic drugs during working hours.
When an employee assaults the employer, his workmates, or manager during working hours.
When an employee is absent from work without any valid reasons for over 20 non-consecutive days in 1 year.
When an employee is absent from work without any valid reasons for more than 7 consecutive days.
The employer has the right to fire a worker who commits any of the offenses mentioned above. Unless the employee has an acceptable reason to validate his/her actions, he/she has no choice but to obey what the labor law has stated.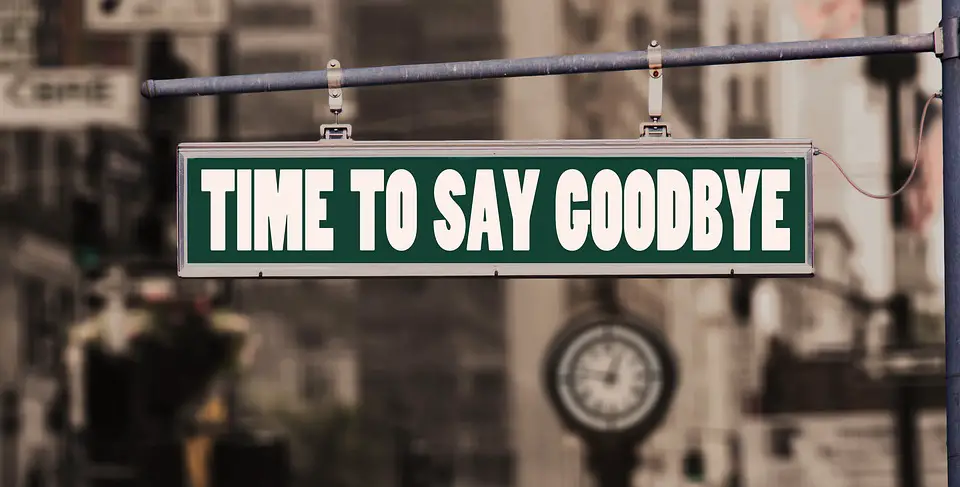 If you will observe, these offenses are avoidable. As an expat or domestic worker, you have the right to know your privileges, the laws that protect your rights as a worker, and of course, these offenses that might terminate you from work.
If you are aware of this, you will have the chance to stick to what is right and avoid these circumstances. Don't forget to share this list with your friends and loved ones who are in the UAE. We hope this article helps you in seeking the information you are looking for.