Getting offloaded by the Philippine Immigration is an overseas Filipino worker's nightmare. You don't want this to happen to you especially if the job waiting for you in another country is the one that will lift you up from poverty. And even if you are just flying abroad for tourism purposes, there's still a chance that the authorities will hold you back from flying.
You don't have to face this alone. You can avoid getting offloaded by Philippine Immigration by doing the things that we are about to tell you. Continue reading this article for your own benefit.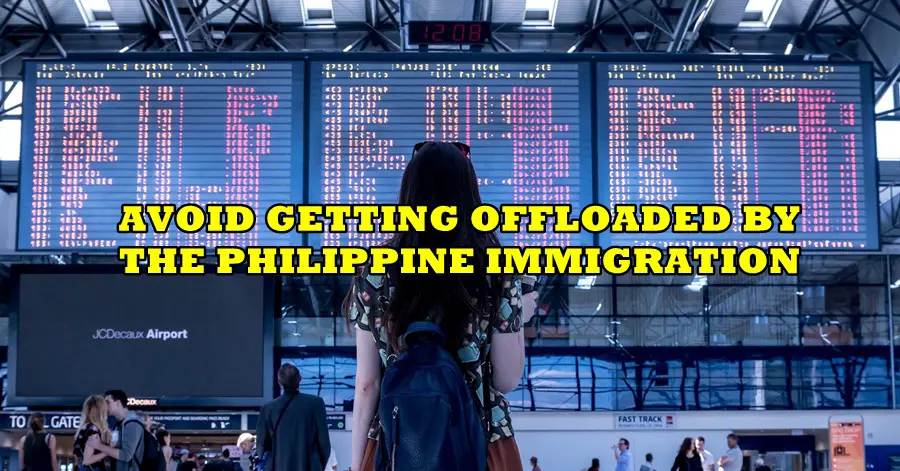 Why does the Philippine Immigration offload OFWs?
Getting offloaded is possible for many reasons. Many OFWs are experiencing this and they can't travel outside the country to get the job position they are dreaming of. The major reason for this is because the government of the Philippines is continuously exerting its effort to fights against human trafficking. This abuse is very common in the Philippines.
Some Filipinos who fly out of the country don't know what future lies ahead of them, especially those who are desperate to get a job overseas. There are OFWs who are falling into the trap of fake or abusive agencies and this is what the government is trying to prevent.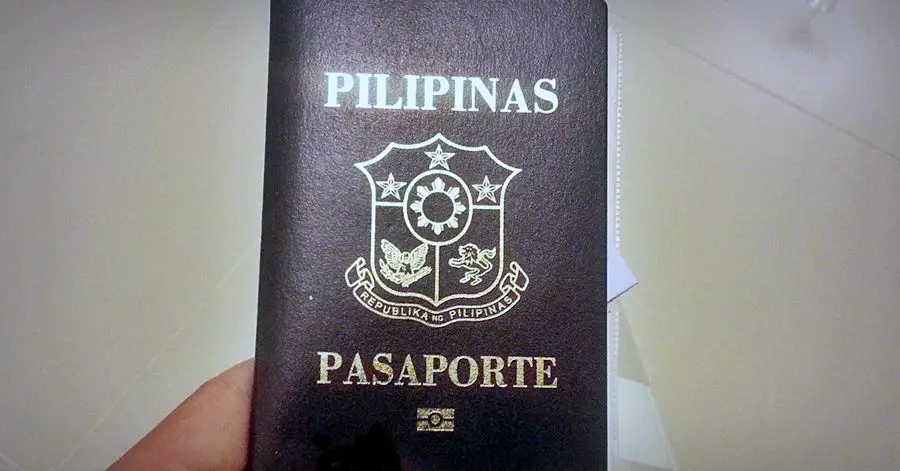 What should you do before your flight?
Preparing for your flight weeks or days before the actual schedule of your departure is the best solution to avoid getting offloaded by Philippine Immigration. If you don't know where to begin, we will help you in this section. There are a lot of OFWs who struggle during the preparation because they don't have any idea what to do. By knowing the things you should do before your flight, you get an advantage from the rest of those people. So, here are the ways how you can prepare for your flight.
Ensure that your passport is in good condition.
The first thing you need to check is whether your passport is in good condition or not. Weeks before your scheduled departure, you have to ensure that there is no other marking on it except your signature and the page where you put your emergency contacts. Apart from markings, no tears or watermarks should be present on it. Make sure that the barcode area is clean and free from any marking.
Your passport should have 6 months or more validity.
Next, you might want to check the validity of your passport. Before you can fly out of the country, the airline personnel will check if your passport is valid for at least 6 months. You need this because one way or another, you are going to need an identification card and passport is the most powerful of all. If your passport has less than 6 months of expiry, you will face trouble when checking in at the counter or booking your return flight. Even if your passport is not yet expired, you have to comply with more than 6 months of validity.
If your passport is valid for less than 6 months, get a new passport.
Is your passport going to expire in less than 6 months? The best thing you can do is to apply for a new one. However, keep in mind that you can't do this one or two weeks before your flight. You need at least a month or so to schedule your appointment. Although there are times that OFWs get passed through immigration with less than 6 months of validity, there is a higher chance that you will get offloaded because of the expiration date.
You can do this 48 hours before your flight. This is an additional step to save time instead of lining up on the check-in counters during the day of your departure. Use the internet to your advantage.
Prepare all the necessary documents.
Don't forget about your documents! If you don't have them, you are likely to spend time with immigration. You will get easily offloaded without them. So, before you flight, make sure to bring these: your passport and visa (if it's required by your destined country), your hotel bookings, your flight itinerary, your school or company ID, your work leave approval if you are an employee, your BIR or Business Certificate if you are a business owner, a screenshot of your portfolio or your online payment transaction if you are working online, a statement from your sponsor with your relationship status if you are unemployed, and the travel document of the minor accompanying you is he/she is not your relative.
Bring your primary and secondary proof of financial capability.
This is a very important document if you want to avoid getting offloaded by the Philippine Immigration. This can be cash, debit/credit cards, or any proof that you have something to support you financially during your travel. Other documents that can serve as your secondary proof include your ITR, business photos, and an Affidavit of Support from your sponsor. Always bring these documents with you in case the authorities ask for them.
Keep your emergency contacts.
Having the contacts of important people in your cell or on your notes is essential. They can be your family, relatives, colleagues, and the HR of your company. This is to prepare just in case the immigration officer asks for additional proof of your capacity to fly out of the country.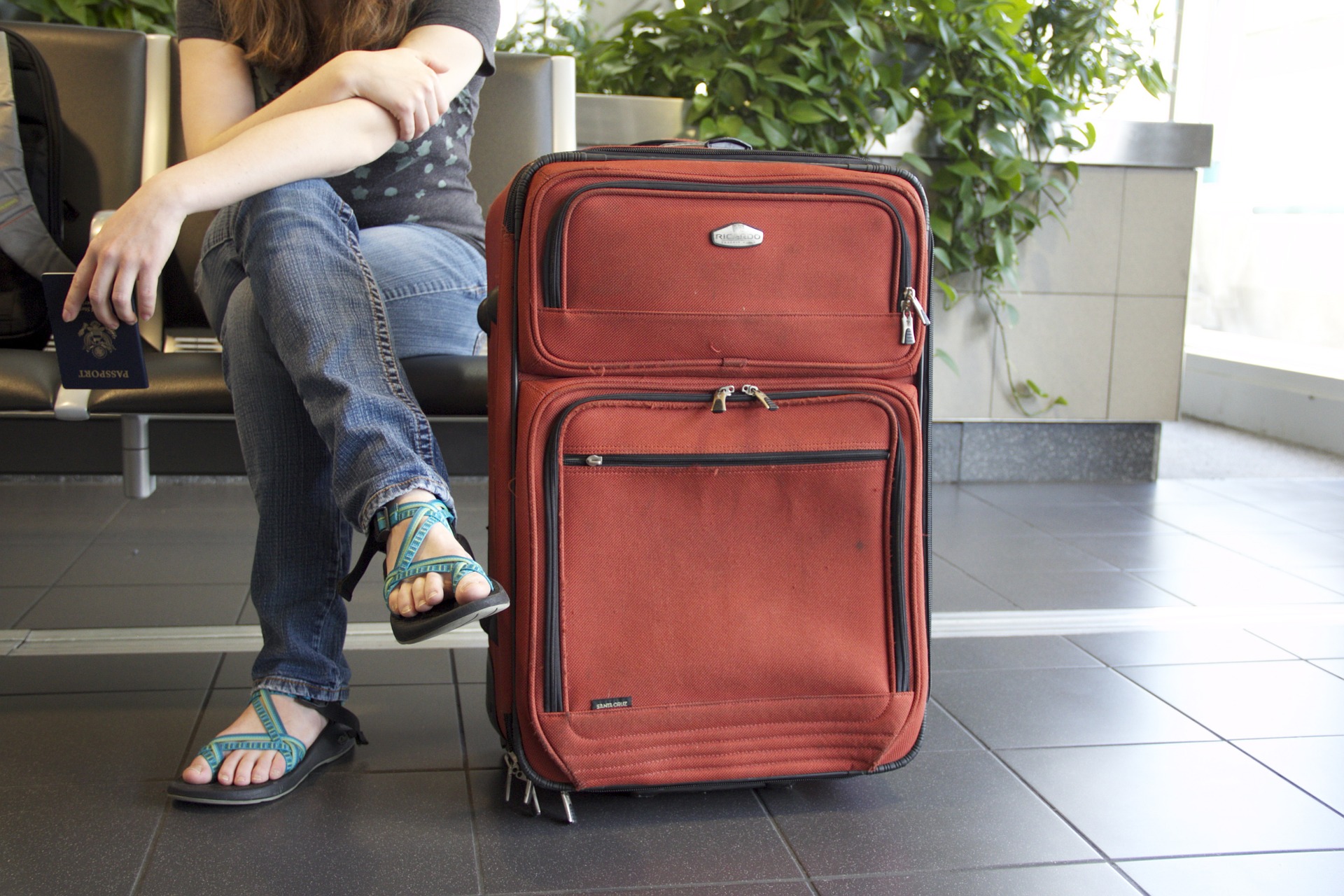 What should you do during your flight?
The day of your flight has come.  Now, you are wondering what should you do when you arrive at the airport waiting for the time of your flight. Whether this is your first time out of the country or not, it's important that you remember what you need to do during your flight. The tips are pretty simple and there is no much effort needed from you. All you have to do is to be obedient and follow these:
Be on the airport hours before your flight.
For the first time out of the country travelers, you might want to be there 3-4 hours before your scheduled flight. This is to give allowance in case you will be subjected for secondary inspection by the authorities. If it's not your first time, you should still be there 2 hours before your flight to save yourself from sprinting just because your flight is about to take off. Also, considering the traffic in the Philippines, you don't want to risk getting late because you don't know what will happen on the road.
Familiarize yourself with your boarding details.
You need to be familiarized with your boarding time and gate so you will be ready after the secondary inspection of the immigration officer. This is another step of preparation. This can also save your time so that you won't have to pass through the wrong gates at the wrong time.
Be responsible for your luggage. Don't touch other's baggage.
This is a part of being precautious. You don't need to take someone else's luggage. Avoid trusting someone who asks for you to watch over her/his bags because you don't know what's inside. As much as possible, be responsible for your own luggage only.
This is an important thing to remember. You should never say anything about bombs when you are inside the airport. This is a sensitive issue even if you are not at the Philippine airport. You should not joke about it unless you want to end up in jail. If someone hears you joking about explosives and bombs, you will easily get offloaded. The police may even get you and file an offense against you because of this incident. Always watch out for the words that come out of your mouth.
How should you deal with an immigration officer?
You have to know that this is a part of the process. We know you've been through it multiple times if you are frequently traveling abroad. However, we want to emphasize this section so you can avoid getting offloaded because you can't deal with an immigration officer properly. Here's what you need to do.
Stay calm and behave accordingly.
You don't need to be nervous when talking to an immigration office. They won't bite. They are just there to do their job and make sure that you abiding the rules and regulations of the government.
Give short, precise, and honest answers.
Remember that you only need to spend minutes with an immigration officer. You don't have to spend the whole day for the interview. When answering the questions of the office, give straight answers. Do not give any additional information if not necessary. Most of the questions are answerable by yes, no, or a 5-word answer. There are more people behind you so don't tell a long story. When giving your answer, make sure it's the truth. These officers know when you are lying or not. If you lie, they can easily find out and get you offloaded.
For first time travelers, you don't want to disappoint the officers with your sleeveless and pajama. There are travelers who dress like this, yes, but you don't have to follow them. You can still dress smartly so you can pass the immigration interview. Jeans, shirt, and sneakers are fine.
Do not forge or fake any document.
Ensure that all the documents you are going to present to the immigration are authentic—not forged or fake. Bringing fake documents will subject you to secondary inspection. And if proven that you are trying to fake your files, you won't get the chance to take your flight. This a standard rule.
Always have a pen with you and make sure your writing is readable.
Having a pen with you will save you time from finding a writing tool when you fill out the departure card. Also, make sure that your writing can be read properly because you might end up on the last cue if the immigration officer can't recognize or read your writing. Write legibly to avoid the hassle. It helps not only you but also the immigration officer since there are more people behind you.
Don't be rude to the immigration officers.
Immigrant officers deserve to be respected. They serve the government and the people of the Philippines so make sure to be kind and polite all the time. There is no need to be rude. You can talk to them properly if you want to ask questions. Simple greetings can lighten up the mood. If this simple act can make a difference, why not do it? A simple "Good morning!" with a smile from you can make their day happier.
Be confident while talking to the officer.
Confidence is always the key. You don't have to doubt yourself if you know you are giving the right answers. Panicking will cause the immigration office to send you to secondary inspection. Don't panic! You can answer questions such as who's paying for your trip, what will you do in that country, when will you come back, and what's your work. Easy peasy, right?
Make sure your record is clean.
Did you know that you can be subjected for secondary inspection is you have deployment bans or you've been in a country for 6 months as a tourist and you'll be traveling there again? You have to make sure your record is clean. If these things can't be avoided, you have to at least make sure that you have the proof so they can verify that your intention is good.
What if you got subjected to a secondary inspection?
Is this the end yet? No! When you are subject to secondary inspection, it just means that they need to go through additional security to allow you to take your flight. There are some travelers who get passed through the primary inspection only. Don't worry, it's okay to undergo a second inspection, but there are things you need to know.
First, you should be aware of the common grounds for offloading. There are two reasons why you will get offloaded: you are misinterpreting the purpose of your travel and you are a part or knowledgeable of human trafficking activity. Additional inspections will be done if you are under one of the conditions. It still based on the discretion of the authority whether you will take the flight or not based on the results of their inspection. If you are not one of the two, there is nothing to be afraid of.
Next, your documents will be checked further by the officers, including what's inside your laptop, phone, and luggage. You need to make sure that all your documents are free from anything illegal, although this action seems inappropriate because they have to go through your private information. But then again, there's nothing to be afraid of if you don't have any connection with human trafficking or illegal labor.
Don't you ever think that this is the end of your journey. This is just another inspection. The results will come out fine if you are not the person they think you are. You might want to stay as calm as possible and try to observe what they are doing with your things. Even at times like this, you need to exercise extra precautions to protect yourself from anything troublesome. Also, ensure that you answer the Border Control Questionnaire (BCQ) honestly to avoid getting offloaded. Make sure your writing is readable and can be recognized easily by the inspector. You don't want to end up doing things all over again just because of your poor writing.
What if I got offloaded?
There are times that you will end up unlucky. It's okay, it's not the end of the world for you. One thing you need to understand is that the immigration officer is only doing what he was tasked to do. In case you failed the first and second inspection, it's his/her job to prove that you don't qualify to go out of the country. Human trafficking is common in the Philippines. They are only doing their job to prevent this thing from happening. And even if you have no idea that you might be a victim of human trafficking once you get out of the country, you will still be saved by these officers by means of holding you back from flying.
It's also the chance to cancel everything that you can from that point onwards. There is no compensation for travelers who will get offloaded. Even if you raise this with the immigration officer, you will end up getting nothing. Don't waste your time arguing. Instead, cancel your hotel bookings and your scheduled tours. We know it's the hardest thing to do especially if you've foreseen yourself enjoying what the country can offer to you. There's still a next time for this. Move on and look forward to other things that will make your mood light up.
Your journey from preparation to going through the immigration inspections is no joke. But, this is a mandatory process that you have to abide by if you are traveling abroad. After your first experience, make sure to bring the ideas you learned so that there will be no issues next time. If you have friends or family members who are going abroad soon, don't forget to share these tips with them. Sharing is caring! Ensure that they get access to the kind of information you are reading!