Banks in the UAE are under a booming sector. This is probably a major reason why banking here is safe and secured not just for locals but for expats as well. Banks offer a good list of banking services too including keeping your money in a safe savings account, remitting money to family abroad, and growing your money by paying interests.
For expats, it's easy to open a bank account in the country. If you just got here to work, it's essential that you know the process of bank account opening so you can have your own one of these days. In this blog, you will learn the step-by-step process.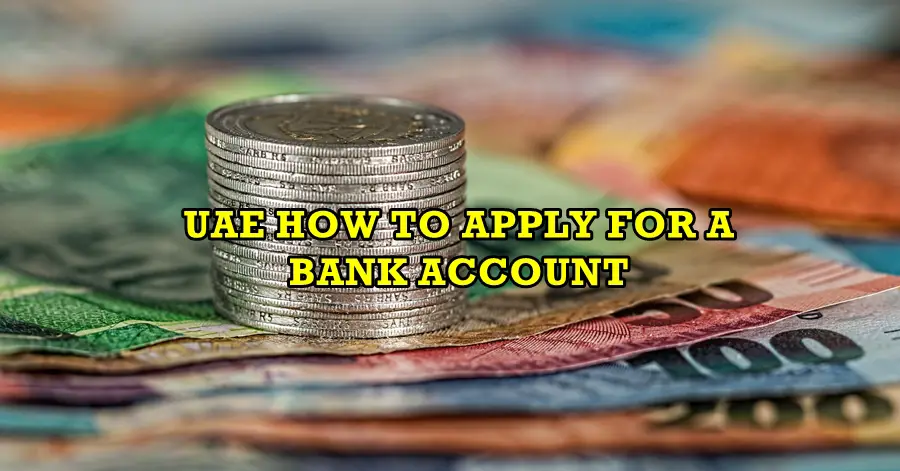 Why should you open a bank account in the UAE?
You might be thinking of a reason why you should open a bank account in the UAE. Well, there are a couple of reasons to consider it. First and foremost, you will need a local bank account where you can receive your salary. Yes, you may retain your bank accounts in your home country but most employers prefer to send salaries in a local account. This is mandatory since companies are getting smarter with digital banking.
Next, you would want to separate your personal savings from your payroll. This time, it's a personal choice. If you are aiming to save or invest in the future, you can use the banks in the UAE to make your saving habits effective. You can have one or more savings accounts depending on your financial goals. Banks serve as your vault so you can keep your money safe while you are working. Stocking up cash at home is not preferable since there are still instances of theft and robbery. Plus, the national government doesn't suggest keeping your bills and coins at home.
Finally, having a local bank account in the UAE will make you qualify for significant banking products such as credit cards, home mortgages, and car loans. Most of the time, the banks require you to have a savings account first before you can apply for these products and services. They will easily approve your application if they see that you have a sufficient amount of savings in their institution. It's also a way to tell that you are financially capable. The more savings you have, the easier you can take out loans from banks.
Things to remember before you open a bank account
1. There are different types of bank accounts.
Before you open a bank account, there are 3 major types of bank accounts in the UAE: current, savings, and investment. Both current and savings accounts are great for daily banking transactions and money transfers. The only difference is that current accounts have checks that you can use as post-dated for your rent and other expenses. Current accounts in the UAE can also be with or without salary transfers. Savings accounts offer higher interest rates than current accounts. Finally, investment accounts have contracts with the bank, typically from 12 months to 10 years. The bank will give you fixed interest rates as a benefit annually. Investments may also vary from bank to bank.
2. There are ATM fees when you withdraw.
ATM fees are common when you are withdrawing money from your bank accounts through debit cards. Withdrawal fees can be as high as AED 25. You will learn more about the fees once you open a bank account or you can search the internet and go to the official website of the bank to learn more.
3. Shopping with your credit/debit cards is possible.
Your bank account will come with debit cards. It will be easier for you to shop in malls and online with debit or credit cards from one of the banks in the UAE since they are associated with card companies such as Mastercard, Visa, China Union Pay, and American Express. You can also use your card to pay for taxis and other transportation services.
4. You can use your bank accounts to receive your salary and advanced allowances.
As a major function, you can use your bank account to receive your salary. There are times that employers advance the allowance of employees too, including accommodation, food, and transportation allowances. If you have established bank accounts already, you can easily receive funds from your employer.
5. A minimum balance is required.
Depending on the type of bank account, a minimum balance may be required. This means that you need to leave a fixed amount in your savings account. You can't withdraw everything in your account if the bank requires a minimum balance. Make sure that you are aware of this before you open an account. Consider your options. Choose a bank with zero to low minimum balance so you can maximize the use of your money.
How to open a bank account in the UAE?
When opening a bank account in the UAE, the process usually takes a day or more after you submitted the required documents. Of course, it will depend on the type of account you are going to open. Verifications will be conducted before the approval of your account. You may be asked to provide the minimum balance as well during the bank opening. To prepare for your bank account opening, here are the documents you have to submit as a resident expat:
A copy of your passport and the original for presentation purposes
A copy of your residence visa as proof that you are a resident of the UAE
A salary certificate, which you can get from your HR department
Emirates ID but usually, this is required when you receive your account.
If you are a non-resident, you can also apply for a bank account, but only to the extent of a savings account. You will be subject to a minimum balance if this is the case and the bank will do background checks before they approve your account. On top of the requirements above, you will need to provide the additional documents:
Details of your source of incoming funds
Your personal bank statements for the last 6 months. These can be from your home country.
A reference letter from another bank where you have an existing account
Your latest utility bill
Once you have secured all of these documents, you just need to proceed to the nearest bank branch. A banker will guide you throughout the process. Just make sure that your documents are complete so you won't have to go back again for document submission. In the UAE, it's easy and simple to open a bank account, especially if you are a resident expat.