All flights cancelled except for cargo flights and emergency evacuation flights starting March 24, 2020 (11:59 pm). This was announced by the Dubai Airports on their website. This move was made as part of the directives of the National Emergency and Crisis and Disasters Management and General Civil Aviation Authority to combat the spread of the virus.
Also Read: UAE Tells Residents to Stay at Home Except for Absolute Necessity, Malls Close, All Flights Suspended
The airports affected will include the Dubai International (DXB) and Dubai World Central (DWC). Operations will be temporarily halted until further notice.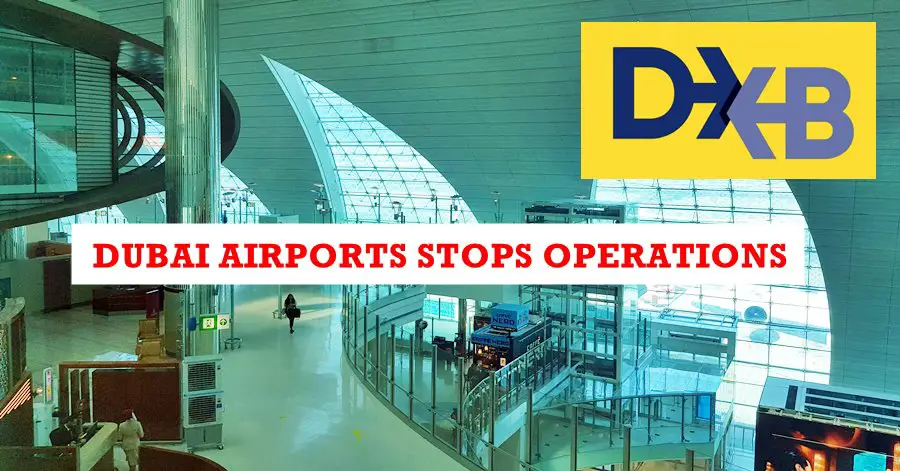 DXB Airport and DWC Airport Stops Operations until Further Notice
The statement mentions: "In these unprecedented times of uncertainty, the decision has been made by the UAE authorities to suspend all inbound and outbound passenger flights, and the transit of airline passengers in the UAE, for two weeks, subject to reassessment, as part of the precautionary measures taken to limit the spread of COVID-19, starting at 11:59 pm on Tuesday 24 March."
Here's a statement from Dubai Airports on their official Twitter account:
UPDATE: Following a new directive from @gcaauae, all passenger flights to and from the UAE – including inbound, outbound and transit – will now be suspended from 11:59pm on 24 Mar (tonight) for 2 weeks, subject to reassessment. For more information visit https://t.co/ppqwasKhLk pic.twitter.com/wXZ0KFR3gW

— Dubai International (@DXB) March 24, 2020
Also Read: Sheikh Mohammed thanks all healthcare workers: "You are our champions today."
Dubai Airports thanks its clients for their understanding and shares that they are committed to ensure the safety and security of its community. The company is also working closely with partners and authorities for updates on when operations will resume.
"We thank you for your understanding and support during this challenging situation. At Dubai Airports we are fully committed to supporting the measures being taken to ensure the health and safety of our valued customers, our community and our employees."
The UAE has advised residents to stay home given the current situation. As of March 24, there has been over 248 reported confirmed cases, with the last update having 50 new cases in less than 24 hours. Let us all work together to help combat the spread of the disease.