Banking in the UAE is a common activity done by expats. Whether you are saving your income or you are remitting money to your family in your home country, you need banks to help you do the transactions. A lot of bank institutions exist in the UAE—there are international and local banks that let you open a savings account.
Also Read: 10 Things to Know Before Working in the United Arab Emirates
If you want to learn more about how you can use a bank while you are in the UAE, you are in the right place! Continue reading the rest of this blog to learn more.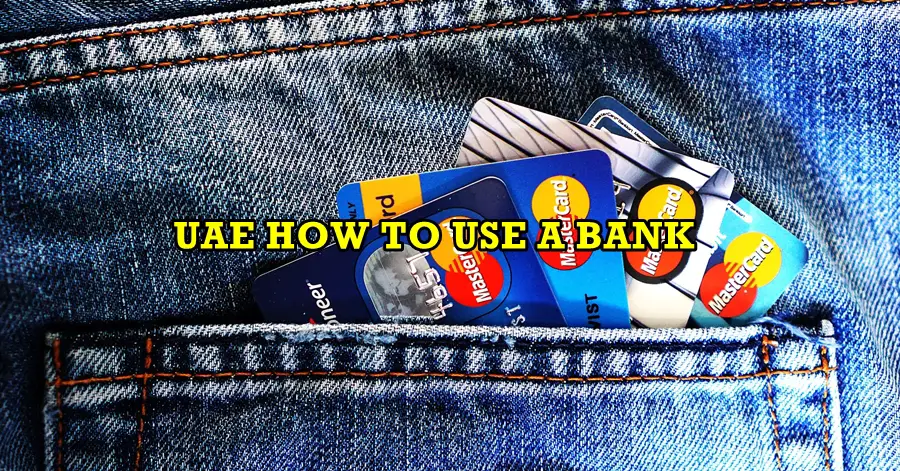 What are the types of banks in the UAE?
Using a bank in the UAE is simple and easy. But first, you have to find the bank that suits your needs. There are basically four types of banks in the country—commercial banks, investment banks, industrial banks, and Islamic banks. Each of them has a different purpose.
Before you open an account, you should be able to determine the purpose of your banking. For instance, if you are planning to open an account for the purpose of saving, commercial banks are typically the right institutions for you. If you are looking to invest any time soon, you should open an account in an investment bank. Note that in all the emirates in the UAE, UAE dirham is used as the legal tender.
What are the major banks in the UAE?
Like other countries, the UAE has major banks too. Locals and expats use them because they are popular and they provide secure banking to their clients. Currently, there are 3 major banks in the country where you can open a bank account. They are the First Abu Dhabi Bank, Emirates, NBD, and Mashreq.
The First Abu Dhabi Bank is the outcome when the Bank of Abu Dhabi and First Gulf Bank merged. It's one of the banks with the largest bank assets in the country. It also has a partnership with Etihad Airways wherein bank clients can earn miles that they can use to avail of airline services.
Emirate NDB, on the other hand, has 221 branches in the country and 1,023 ATM machines. It's one of the pioneers in using robot assistance and money transfer services that take 60 seconds.
Mashreq is another bank institution to consider. It's actually one of the oldest private banks in the country and has been associated with HSBC Group. It offers different types of banking such as commercial, retail, investment, Islamic, and brokerage.
What are other banks to consider?
If you are looking for banks other than the local banks, there are international banks such as Citibank, HSBC, Standard Chartered, Habib Bank, and Bank of Baroda. Expats consider opening their accounts in these banks too because they offer flexible options. They can be used internationally so if you are planning to leave the country for a vacation, these banks are very useful.
How can you use a bank in the UAE?
There are plenty of ways to use a bank in the UAE. Since there are a lot of banking services now, you can benefit from them all. Here are the ways on how you can use a bank as an expat in the country.
Open and maintain a bank account
Savings and current accounts are the most common in the UAE. To use a bank, you must first open an account and put money in it. Savings accounts typically come with an ATM card and offer higher interest rates. You can use the card to withdraw anywhere in the country. Current accounts, on the other hand, come with ATM and checkbooks. These are perfect for expats who are using checks to pay for their bills and other expenses in the country.
ATM Withdrawals
Once you have opened your bank account, you can now utilize ATM machines where you can withdraw money instantly. Since bank accounts have ATM cards, it's easier for you to access your cash anytime, anywhere. All emirates have ATM machines spread out in different parts of the cities. Just be mindful of the withdrawal fees as they can affect the amount of your money in your savings account.
Money Transfer and Remittance
If you have families abroad, it's easier to transfer money to them when you have a bank account in the UAE. Banks in the country are connected to other banks around the world. If you transfer money from your bank account to other banks, you just have to pay for a small amount of fee and your family can already receive the cash you sent after several banking days. It's one of the safest ways to remit your money other than using a remittance center.
Digital Banking
Accessing your bank accounts can be easily done with UAE banks. As long as you have a smartphone, a laptop, and an internet connection, you can simply do digital banking to check the total amount of your savings and the transactions done with your bank accounts. Digital banking is in different forms—online and mobile banking. Almost all of the banks here use mobile bank applications to give convenience to clients. You just need to register your bank account and you will be able to access it whenever and wherever you are.
Loans and Credit Cards
Banks offer credit cards too. If you have a bank account, you can easily apply for a credit card that you can use to shop even if you don't have cash on hand. Credit cards are a form of loan so you have to make sure that you pay for the amount you spent on the due date. Other forms of loans are available as well. There are auto loans, home loans, and personal loans. Just talk to your bank for possible offers.
Final Thoughts
Banks in the UAE offer flexible options even if you are an expat. You should be aware of how banking in the country works so you can maximize your benefits as a resident and employee. And, don't forget that most companies in the country are using banks to pay their employees. You should know better in terms of banking so you can keep your money safe while you are sleeping.