Good news to the UAE residents who have been stuck outside the country as authorities have announced a program that aims to bring expats back to the country. Many expats have been staying overseas due to flights being cancelled due to the crisis. However, in an announcement made by UAE authorities, a program is being launched to help those who have valid UAE residence visas to be flown back into the country.
How to Check: Expired UAE Visas Automatically Extended Until December 2020
This is a much-needed announcement because many people have been waiting on when they can come back to be with their families and return to their jobs.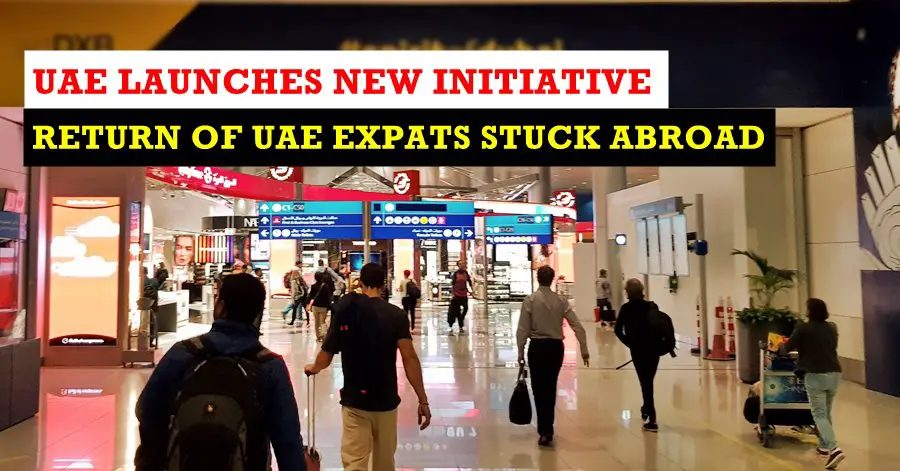 UAE announces program to bring back residents who are stuck outside the UAE
For residents, please stay tuned as we share updates about this initiative. But be guided that the authorities are aware of the need to bring back residents. Below are the updates from this announcement:
The UAE will continue its intensive efforts to combat the virus, both internally and externally, to protect citizens and residents across the UAE.
Approximately 31,000 residents have already returned to the #UAE between March 25 to June 8 2020, these cases were prioritized based on family matters and humanitarian cases.
Regarding the procedures used to obtain approval to return, individuals are required to register with the "Resident Entry Permit" service on the website (http://Smartservice.ica.gov.ae), and all requests submitted will be answered within 48 hours.
After obtaining the approval, the individual will be able to complete the booking of a return ticket on the national carriers or other airlines that operate flights to the #UAE, based on the e-mail received by the ICA.
Medical checks will be conducted for travellers arriving to the UAE, and they will be obligated to undertake quarantine for a period of 14 days, any cost will be incurred by the traveller.
In addition, travellers must use one of the special apps approved to track their health status, in order to preserve their safety and the safety of society.
Below are posts of this announcement:
The UAE has launched an initiative to return residents with valid visas who have been staying outside the country due to Covid19. The initiative targets the return of nearly 200,000 people and will be coordinated between the @MoFAICUAE and ICA pic.twitter.com/MnCsiUIP4z






— Identity and Citizenship- UAE (@ICAUAE) June 11, 2020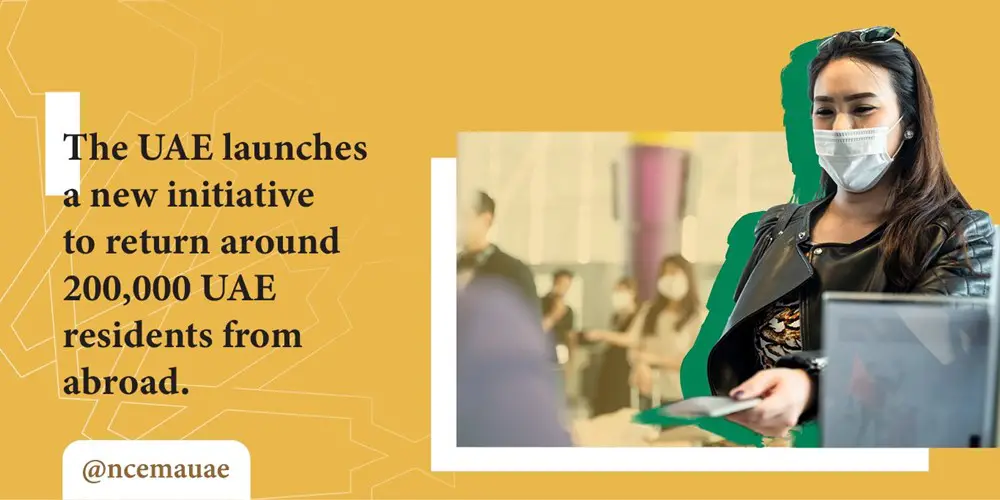 The #UAE has launched an initiative to return residents with valid visas who have been staying outside the country due to #Covid19. The initiative targets the return of nearly 200,000 people and will be coordinated between the @MOFAICUAE and the @icauae. pic.twitter.com/fPzpeuJPHl

— NCEMA UAE (@NCEMAUAE) June 11, 2020